Welcome to the Winner Ford Trim Level review library. As a Ford dealer to drivers in the Dover, Middletown, and Odessa area, we try to be as helpful as possible with our guests while they're trying to decide on their next vehicle. While our vehicle reviews and vehicle comparisons are helpful in showing drivers what their favorite Ford models offer, our trim level reviews go more in-depth to show you what each version of your favorite Ford model offers you. 
2017 Ford Explorer Trim Levels
Our Ford Trim Level Reviews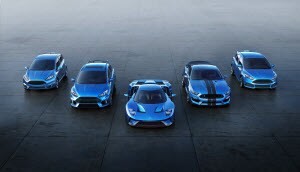 When you're actively seeking out your next car, going over the different trim levels is a crucial step in the process. Each trim level offers something different, so in order to get exactly what you want with your next car, this step can't be avoided. These trim levels could offer more sophisticated amenities, different seating materials, and even upgraded engine power.
How Our Trim Level Reviews Help
Our library of Ford trim level reviews is here to help drivers who are in the market for a new car. Research is an important process to get the best results in your next vehicle purchase. However, it can get confusing once you delve in deep towards the trim levels.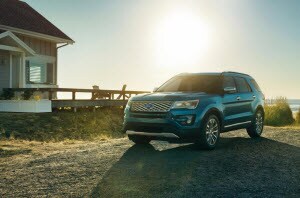 These trim level reviews streamline the entire process. They provide you with the important information that you need to know in order to make a decision that you're happy with. These articles show you how each trim level differs from the rest while giving you detailed information about what comes with each version of your preferred Ford model.
Do I Need These Pages?
These trim level reviews are simply as a resource for drivers who are researching their next car. You don't have to read them, however, they can be helpful when it comes to time to make the big decision. Purchasing a car is a huge investment, and at Winner Ford, we want you to be happy with that investment by letting you know exactly what you're getting.
To get started, all you have to do is browse this page and find the vehicle that you're interested in. Click and learn all about the different trim levels that come with that specific Ford model. When you're ready, contact us at Winner Ford so you can see the vehicle in-person. We're always happy to help drivers from the Dover, Middletown, and Odessa area find the exact model that they're looking for.