The Delaware Culinary Trail is a delectable trip to 24 of Delaware's most iconic restaurants. There are eight restaurants in each region of the state, and you'll need to visit five from each region in order to complete your journey.
You can download you Culinary Trail passport online, then head to one of the restaurants for dinner! Trips to other regions of the state can be paired perfectly with a trip to one of the many fun attractions located throughout the first state.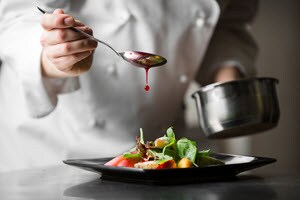 Once you submit your completed passport to the Delaware Tourism Office, you'll receive a limited-edition cookbook with recipes from all the restaurants on the trail! Some of the celebrated restaurants you can visit on your journey are listed here in alphabetical order.
Abbott's Grill
Milford, DE
For a taste of the Delaware coastline, head to Abbott's for some seafood. Baked oysters, calamari, and crab cakes are just a few options from the menu, all of which are delicious. Abbott's is the perfect happy medium between a sports bar and a gourmet restaurant, serving exceptional food in a relaxed atmosphere.
Bon Appetit
Seaford, DE
Bon Appetit serves up traditional French cuisine with modern flair and exceptional service. For a romantic evening, come for candlelight and filet mignon or lobster tail paired with delicious French wine.
Jimmy's Grille and Catering
Bridgeville, DE
Jimmy's is home to delicious, home-styled cooking that's perfect when you're in the mood for comfort food like grandma used to make. Famous for its fried chicken, pancakes, scrapple, and crab and chowder, Jimmy's is sure to please any palette. Come for the friendly, casual atmosphere and stay for the banana-walnut cake.
The Dog House
New Castle, DE
The Dog House has been serving up hot dogs to customers for over 50 years. A casual diner atmosphere is complemented by superb hot dogs, cheesesteaks, hoagies, and fries. This place is a neighborhood favorite, and for good reason.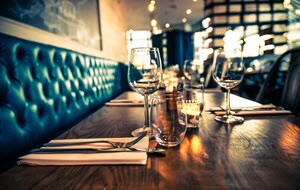 Get Eatin'!
What are you waiting for? Download your Delaware Culinary Trail passport and start exploring the best restaurants in the state; you might just discover a new favorite place to eat.