If you're looking for the Ford financing plan that you deserve, then look no further, especially if you live near Milford, DE. Welcome to the Winner Ford Finance Center! We're one of the premier finance centers for Ford in the Milford area. Keep reading to learn more about how we can help you right away.
Milford DE: More Information
However, before we dive into our stuff, we have to say, we love Milford, DE!  Straddling Kent and Sussex Counties, Milford is a quaint city with a population of about 10,000 people. For such a small city, it's had quite the history. In fact, a total of seven Delaware governors have hailed from good-ol' Milford!
Our Streamlined Financing Process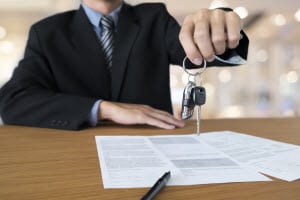 Here's the bottom line: our financial wizards will do everything they can to give back to the drivers in Milford. How will they do this? Well, they'll work with our extensive network of local banks and lenders to push your APR down as low as they possibly can. They'll work as efficiently and effectively as they can to ensure you have the most pleasurable financing experience possible. They'll put you first, always!
Many of our team members have years of experience in the field, and it really shows. Here at Winner Ford, our financing program is quick, simple, fun, and worthwhile.
Convenient Financing Tools
In fact, our team is so passionate about helping you to get the best auto loan or lease for your lifestyle that they've created a bunch of tools to help you get started today. Look, they're all right here online.
Apply for Credit: Here at the Winner Ford Finance Center, it's a very simple process. First, you apply. Then, we review. Finally, you drive away. What could be easier than that? Apply for credit now!
Value Your Trade: Do you know how much your current vehicle is worth towards a new Ford?
Request A Quote: Get a quote from us to discover how much money you could save.
Credit Estimator: You can estimate your credit score right on our site. You don't need to enter your SSN or you date of birth, it won't affect your credit, and you don't need to pay any money.
Other Helpful Resources: Or, if you're still in the more research-oriented stage of your process, you can check out our guides to Buying vs. Leasing, Tips for Buying a Used Car, or How to Buy a New Car in Under an Hour. As always, if you have any further questions, we'll answer them.
Fill Out an Application to Get Pre-Approved and Secure Financing Today!
If you like what you read, then we highly recommend that you fill out one of our pre-approval apps. This will save you tons of time (and potentially money) down the road, and we couldn't be more excited. Or, you can speak with one of our representatives to learn more about all our specials, incentives, and more.
If you live anywhere near Milford, DE, then contact us, chat with us online, text us, or stop by our Ford finance center today.