The rural town of Odessa, DE, is often sought out as a place to start a family. This wonderful town, nestled in New Castle County, features many buildings on the National Register of Historic Places.
Getting around this beautiful town can be tough if you don't have a vehicle you can rely on, but don't worry because Winner Ford is here to help you.
Online Inventory and Research Tools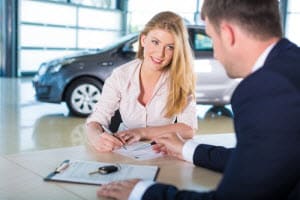 Even though we're a Ford dealer near Odessa, you don't have to make the trip south just to see what's on our lot. You can sit comfortably at home and browse our inventory from your computer. You can get a glimpse at vehicles like the popular Ford Focus, the reliable Ford Taurus, or the spacious and powerful Ford Expedition. All of these models, and many more, can be viewed on our website.
If you have a better idea of what you're looking for or you want to expedite your browsing experience, then you can use the search filters. You can search by body style, model, fuel economy, and packages. All of your requirements for your next vehicle will be neatly organized so you can start making decisions.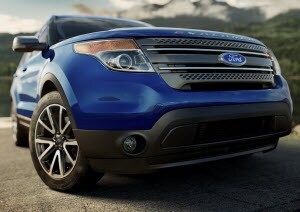 You can take your experience one step further with our free research tools. Our vehicle reviews are a great way to introduce yourself to your favorite Ford models. You'll learn about the impressive features, a vehicle's abilities, and the safety features. Using this information, you can narrow down your list of potential cars for when you finally make the trip to our Ford dealership near Odessa.
Friendly and Knowledgeable Staff
One of the most important factors for your car buying journey is helpful and reliable customer service. Our team is friendly and knowledgeable, and they go out of their way to help our drivers. All of your questions will be answered, and you'll be given transparent advice that will help you learn about and decide which vehicle you like the most.
When you're ready for the next step, we'll set you up with a test drive. This will help to solidify your feelings about the car. Not only will you get a feel for the vehicle and its handling, but you'll also get a closer look at the interior features. When you return to Winner Ford, you'll know if you've just driven your new car.
Automotive Experts
We want you to know that we're more than just a Ford dealer near Odessa. We're also your go-to destination for reliable automotive service and maintenance. Our service center is equipped with the latest diagnostic technology and automotive tools that our highly trained technicians use to bring your vehicle up to speed.
Whether you need simple maintenance or a more complex repair, our team can handle it.
For your convenience, you can even schedule your service appointment online. All you have to do is fill out a form with some basic information and we'll contact you shortly to confirm your appointment with us.
At Winner Ford, we're happy to help drivers like you from Odessa.