We all know that regular car maintenance is imperative to keep our vehicles running as smoothly as possible for years to come. However, what happens when life gets too busy and you can't fit a maintenance appointment into your schedule?
Ford Quick Lane at Winner Ford is the fast and convenient place for all of your necessary car maintenance appointments. The best part? You don't even need to make an appointment!
Maintenance Services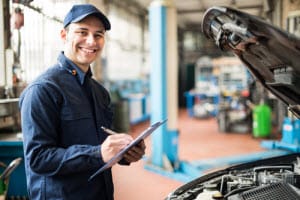 With a selection of quality parts from Motorcraft®, we can provide you with quick service on a variety of your car's most important systems. Some standout services you can receive at Ford Quick Lane include oil changes to keep your engine running smoothly, and battery checks to prevent your car from being unable to start. Come to us for a quick wiper blade replacement or tire rotation.
Transmission services, and suspension and steering checks are available to check for more serious problems. Our large stock of Motorcraft® parts allows us to make high-quality, fast repairs and replacements on the spot.
Tire Repair Dover DE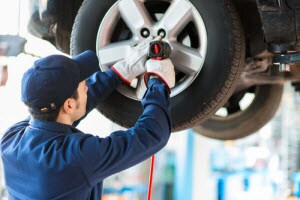 Do you need new tires on your vehicle? Ford Quick Lane carries a large selection of different tire brands to choose from, so you can find an option that's perfect for your driving needs. Check out our online resources to discover which tire is best suited to your vehicle, climate, and driving style, and learn how to properly care for your tires to make them last longer.
We even offer special TireCARE Road Hazard Coverage for peace of mind on your drives around Middletown, Odessa, and Dover. If you experience a tire issue caused by glass, nails, potholes, or other common road hazards, we'll provide you with a tire replacement free of charge and we'll take care of properly disposing of your damaged tire.
Delaware Ford Quick Lane at Winner Ford
Think your car needs a quick check or service? Taking proper care of your vehicle has never been easier since you don't even have to schedule an appointment. Our technicians are always on hand whenever you get the chance to stop by, and we'll complete your service quickly so you can get back on the roads of Middletown, Odessa, and Dover.