Welcome to the Winner Ford Financing Center, your last stop on the road towards your next car. As a Ford dealer to drivers all across the Dover, Smyrna, Middletown, Odessa, and surrounding area, we strive to be as helpful as possible during your car-buying process. While you've had a chance to browse the latest additions to our showroom, our team of financiers will be there for you to go over the different financing options.
Learn these valuable tips for financing a new car.
Auto Finance Dover, DE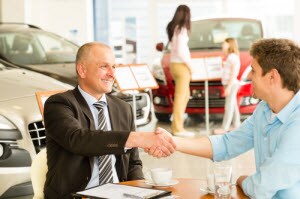 Financing is an important step in the car-buying process, and most drivers tend to dread it. At Winner Ford, we try to make it as quick and easy as possible so you can start driving around in your new car. Our team works with local banks and lenders to come up with a deal and rate that works for you and your budget. They're friendly and engaging, and they'll carefully explain every step of the auto finance process so you can have full transparency when going over the paperwork.
Helpful Ford Financing Tools
You can get a sense of what kind of deal you're looking at before you even head to our dealership-just check out some of our helpful car financing tools on our website. You can see where you stand by using our Black Book Credit Estimator. There's no social security number or date of birth required. It won't affect your credit score in any way. Best of all, it's free to use.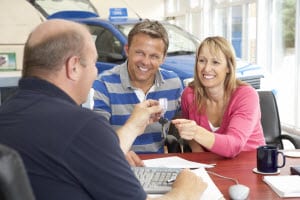 You can even apply for credit with us before you step onto our lot. All you have to do is fill out the short application, make sure the information is correct, and print it out before stopping by to see us. If you're looking to knock the price down on your next car, you can easily trade-in your current car. Learn the value of your trade-in by using our appraisal tool. You'll effectively save money on your next car by trading in your old one.
Getting You a Great Deal
Above anything, we want you to enjoy your experience with us at Winner Ford. We'll work tirelessly to stay on your budget and get you a deal that works for you. We're always thrilled to see our drivers in Dover, Smyrna, Milford, Felton, and Townsend leave happy.
Stop by Winner Ford in Dover to get a great deal on your next Ford! Contact us today for more information on our Ford financing!