Did you know that of the 30 coastal states, Dewey Beach, DE, has the cleanest water? In 2011, the National Resources Defense Council gave Dewey Beach a 5-star rating in water quality. Only 12 other states in the country have received this rating.
Whether you want to take a dip in the freshest ocean water around, stop by the lighthouse, or visit some of the great fishing spots, you'll need a car to get around.
If you're in the market for a new car, one name stands above the rest: Ford. However, you don't have to leave the peaceful atmosphere or beautiful sights to find a Ford dealer near Dewey Beach. You can start finding your new car today at Winner Ford.
Car Browsing Made Easy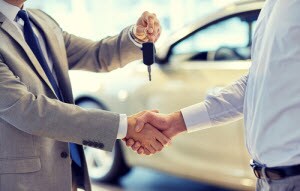 Even though we're a Ford dealer near Dewey Beach, you don't have to cut your vacation short just to look at our inventory. You can do that without leaving the house because our entire inventory of Ford models is available on our website.
From your own home, you can easily view models like the efficient Ford Fusion, the agile Ford Edge, or the powerful Ford F-150. Those models, and many more, are currently in our inventory. You can also check out our entire pre-owned inventory here.
Helpful Resources
Research is one of the most important components of the car buying experience. Purchasing or leasing a new vehicle is a major decision, and we want you to be informed and prepared. That's why we have an entire library of vehicle reviews you can use to help you make the most informed decision possible.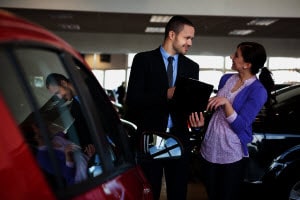 You'll learn about a vehicle's engine abilities, its interior style and space, the sophisticated SYNC® system, and the vehicle's safety features. By reading about your favorite vehicles, you'll be prepared to decide which one suits you the best.
Outgoing and Knowledgeable Staff
Finding the right Ford dealer near Dewey Beach isn't just about getting a new car; it's also about the experience. At Winner Ford, we try to make the car buying experience a memorable one.
When you visit our dealership, you'll be greeted by a member of our friendly team. They'll happily show you around so you can check out the latest Ford models on our lot. They'll happily answer your questions and go over the different packages and trim options.
When you see a model that speaks to you, we'll put you behind the wheel so you can experience it for yourself. The test drive will show you how the vehicle handles on the open road. You'll get to see the power capabilities while getting a glimpse at the interior features. When you pull back into our lot and put the vehicle in park, you'll know whether you've found your next vehicle to take around the sights of Dewey Beach.
At Winner Ford, we're more than happy to help drivers like you from Dewey Beach find their next car.