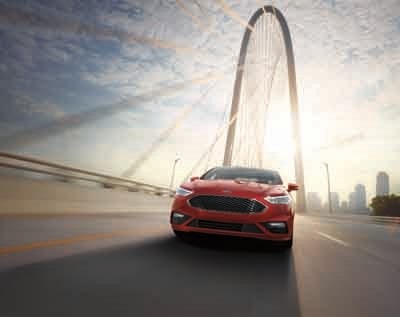 If you want to have a great time driving around Dover, Odessa, and Middletown, then you should think about purchasing a first-class midsize sedan such as the 2018 Ford Fusion or the Honda Accord. The Fusion and the Accord are the two top models in the midsize class, and they provide a range of features that you'll definitely want to have in your next automobile. Compare the Ford Fusion vs. Honda Accord so that you can be sure you're hitting the road in the sedan that meets all your needs.
Get Up and Go
While midsize sedans aren't traditionally known for their performance, it's still important that you choose a vehicle that provides enough engine power for your driving needs. Comparing the top engines of the Fusion and the Accord is a great starting point when you're trying to decide which model you should purchase.
Invest in the Accord, and your top powertrain option will be a 2.0-liter turbocharged engine that puts out 273 lb-ft of torque and 252 horsepower. With the Fusion, you'll have access to an even more powerful engine that makes driving more fun than ever before. The top engine of this vehicle is a V-6 that produces 380 lb-ft of torque and 325 horsepower.
Total Control of Your Vehicle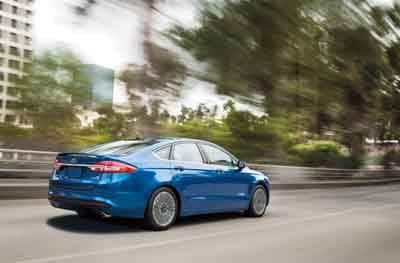 When comparing the Ford Fusion vs. Honda Accord, it's important to consider the performance features that you'll enjoy in both vehicles. Not having the right performance features means you may not enjoy your time on the road as fully as you deserve.
One of the biggest differences between these two sedans in terms of performance is that only the Ford Fusion is available with all-wheel drive. This means that when you go for a spin in the Fusion, you'll always have superior control over your vehicle and a level of traction that will help you stay safe on slick surfaces.
Sedan Safety Features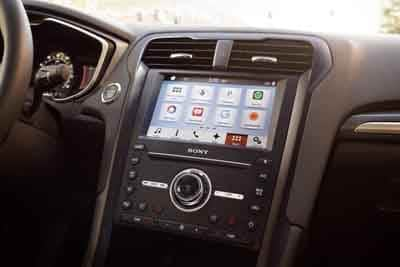 Safety is another factor that you should be sure to keep in mind when you're trying to decide whether the Fusion or the Accord is the right fit for you. Both top-notch sedans offer intuitive safety equipment that will protect you while you're on the road, and comparing the differences between these features should help you with your decision.
For instance, both the Fusion and the Accord offer collision mitigation systems and rear cross-traffic alert. Both sedans also offer adaptive cruise control that makes maintaining your preferred speed simple. Only in the Fusion, however, will you find inflatable rear safety belts that provide more comprehensive protection during an accident for your rear seat passengers.
Test Drive the Fusion at Winner Ford
It was a close contest, but after weighing all the facts, it's clear that the Ford Fusion is the victor in the competition of the Ford Fusion vs. Honda Accord. Find out what makes the Fusion such an excellent sedan by scheduling a test drive today at Winner Ford.
When you shop at our dealership, you'll find one of the finest selections of Ford vehicles you've ever seen. We can talk about your transportation needs, and then help you find a vehicle you'll be thrilled to drive around Middletown, Dover, and Odessa.