Are you currently seeking information on an oil change near me? Do you know when you should get an oil change? Below are a few common questions that should help drivers steer their way to a sensible and affordable oil change. Contact Winner Ford-serving drivers in Odessa, Dover, and Middletown-today for more information.
Why is there a mile and time check on the sticker?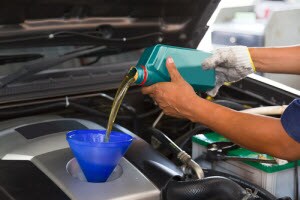 A select auto repair shop should apply a sticker for when the next oil change should take place. The sticker strongly suggests a mile mark or a time frame to get an oil change. This can be confusing, because some drivers will likely hit one before the other (the mile mark before the date on the sticker, or vice versa).
They both matter, and here's why. If the car hasn't been driven much, but the date has been reached, it should receive an oil change, because the oil has been sitting in the vehicle. Even though the proper mile count hadn't yet been reached, the oil is stationary and becoming dated and less effective. Therefore, both the mile counter and the date should count as a good time to get an oil change.
My friend said an oil change should be done every 5,000 miles, not 2,500. Is this an issue?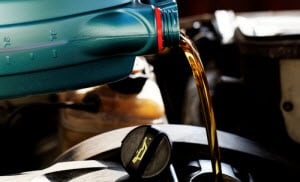 The aforementioned sticker is only a guide. It doesn't need to be taken with detailed precision. With that said, some cars have different needs for when an oil change should take place. For example, trucks can knock out 10,000 miles between oil changes, whereas smaller cars would struggle immensely with that span of mileage between oil changes.
The sticker is also representative of a service provider wanting to be conservative in their estimates. They'd suggest more oil changes because, frankly put, they couldn't hurt. They're also dissuading from any issues that could occur with a car that could be minimized with a timely oil change.
Oil Change Dover DE
Could your vehicle use an oil change? Has it been a little while? Ultimately, a vehicle can just about always use an oil change. Now, it's good to let the oil settle a bit. But, for the most part, an oil change is nearly always a good idea to enhance the life of the vehicle.
If your vehicle needs an oil change, it's best to leave that job to the professionals. Our team of experts in our service center have the tools and know-how to get any job that you need done in a precise and timely manner.
Schedule an oil change service today at Winner Ford, the dealership that proudly serves the Middletown, Odessa, and Dover areas.