When you're ready to upgrade to a brand-new vehicle, you'll need to think about what you want to do with your current used car. There are many ways to go about this situation, but if you want to make the most out of your current vehicle, consider selling it to a local dealership.
Selling your used car to a dealership provides tons of benefits, and the process is simple. So, if this is an option you're considering, here's your guide to how to sell your used car to a dealership.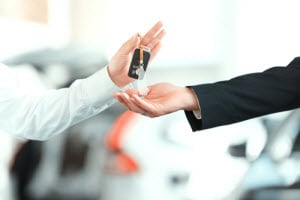 Check it out to learn more about the process, then contact Winner Ford near Dover, Odessa, and Middletown if you have any questions.
Do Your Research
Research is the first and most important step in the entire selling process. Before you head to the dealership, take the time to find out the value of your car. This will help you when negotiating the selling price.
You also want to make sure you know when you should sell. Typically, sports cars, convertibles, and select luxury cars tend to sell better during warmer months, while sedans and families SUVs will sell well during the entire year.
Get Your Car Serviced Before You Sell
Once you've done your research, you'll need to take a close look at your vehicle. Does it have any dents and scratches on the body? Does it have any unsightly stains or upholstery damage on the inside? If so, have your car cleaned and get those dents and scratches removed. This will help to increase the overall value of your car so you can get more for it when you sell it.
You should also check under the hood and take it around for a spin to see how it performs. If anything needs to be fixed or serviced, have it done before you head to the dealership to sell your car.
Understanding Your Options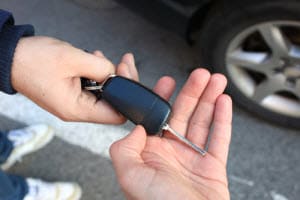 If you're thinking about selling your used car to a dealer and getting a new vehicle, you do have the option of trading it in. Trade-ins follow the same process as selling, but the money you get will go straight to the price of the new car. Plus, local dealers sometimes offer trade-in specials for even more savings on a new vehicle.
Sell and Drive Home Happy
If you've made it this far, congratulations! You're just one step away from selling your used car to the dealership. All you have to do is negotiate a selling or trade-in price, sign some papers, and you're good to go. If you're trading in, be sure to let the dealer know; they may offer you some specials and incentives for additional savings on your next vehicle purchase.
Sell Your Used Car to Our Dealership - Drive Home in a New Vehicle
When you're ready to sell your car, head over to Winner Ford near Dover, Odessa, Middletown. Our entire team is dedicated to helping you drive home happy. No matter if you want to sell or trade in your pre-owned vehicle, we're here to help!
To learn more about the selling process or to get a trade-in quote, give us a call or contact us online today.