Buying a new car should be fun and exciting. Unfortunately, all too often it's a stressful experience as people across Odessa, Middletown and Dover wonder how much car they can afford and how they can get the best interest rates and incentives.
There are, however, some steps you can take throughout the process that can make financing your vehicle much easier and less stressful. Check out these tips for financing a new car, and learn where you can go for the best incentives, deals, interest rates, help and resources on your purchase.
New Car Financing Tips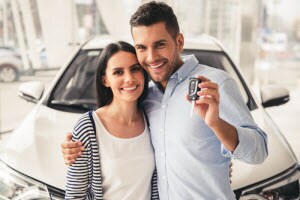 There are a number of new car financing tips to keep in mind. The first thing to remember is that buying a car off the lot means your car will depreciate in value. This can change the way you look at your car loan. Therefore, there are a few important things to keep in mind as you go about it.
Know Your Credit Score
Before you make any kind of credit application it helps to know your credit score. That way you can avoid surprises when you shop for interest rates.
Clean up Your Credit
Take whatever steps you can to clear up your credit. Review your free annual credit reports and look for errors or things that you can get cleaned up. You might be surprised at how many mistakes there are.
Shop for Deals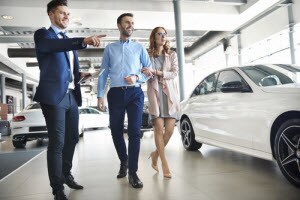 Even if you have less-than-perfect credit don't be afraid to look around for the best deal. You don't even have to use the deals you find; you can present them to other lenders to create a sense of competition for your business.
Go Short-Term
The longer the term of your loan, the lower your monthly payments might be, but the more you'll pay total in the long term. The shorter term you go with, the less you'll pay in total interest, and you may also get a lower rate.
Save a Large Down Payment
Generally speaking, the larger your down payment, the lower your interest rate will be. If you can save up 20 percent of the car purchase price, you'll get an ideal rate. Even if the dealership is running a zero down payment special, put money down. You'll be better off.
Pay for Extras and Fees Up Front
If there's extras, fees, taxes or add-ons that you want, pay for them upfront, with cash. This will lower your overall loan and speak to your ability to pay off the car, which can help you to get a lower interest rate in the outing.
Get Great Deals and Incentives
Work with a dealer who can offer the best possible incentives and deals. If you're in the Dover, Odessa or Middletown era, stop into Winner Ford to get outstanding deals, specials and incentives from our network of trusted lenders. Give us a call or contact us online to find your next dream Ford car, truck or SUV today!