Bethany Beach, DE, isn't your average vacation spot. It's known as one of the quiet resorts in Delaware because it allows you to relax and enjoy the tranquil shores and beautiful weather without being interrupted by the rambunctious spring breakers and party crowds.
Whether you want to enjoy the sights of the Bear Trap Dunes, catch some fish from the inlet, or take a quiet stroll on the boardwalk, you'll need a quality vehicle like a Ford to get you around the sights. However, you don't have to cut your vacation short just to find a Ford dealer near Bethany Beach.
Extensive Inventory and Research Materials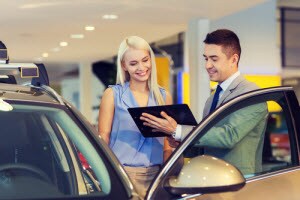 At Winner Ford, we're proud to be the go-to Ford dealer near Bethany Beach. Even though we're a short trip away, you don't have to leave relaxing Bethany Beach to start finding your new car. You can actually do that from the comfort of your own home because our entire inventory of Ford models can be viewed on our website. You can peek at models like the spacious Ford Escape, the efficient Ford Focus, or the stylish and sporty Ford Mustang sitting comfortably with your computer.
As you know, buying a car is a major decision that you can't take lightly. As your Ford dealer near Bethany Beach, we try to help you as much as possible so you can make the most informed decision regarding your next car.
Our vehicle reviews are designed to give you the most important and relevant information about the models you're interested in. You'll learn a great deal about a vehicle's performance, interior features, style and space, and safety. By reading the review of your favorite Ford model, you'll be able to decide if it's the right vehicle for you.
Helpful Customer Service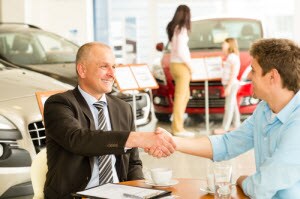 When you're on the hunt for a Ford dealer near Bethany Beach, you're not just looking for a new vehicle, you're also looking for a great experience. At Winner Ford, we try to make your experience a memorable one by providing unparalleled customer service, helpful assistance, and a fun and inviting atmosphere.
A member of our team will happily guide you around our showroom and lot. When you see a car that speaks to you, we'll help you take the next step by putting you in the driver's seat. This is one of the best forms of vehicle research because you learn by getting hands-on experience. When you return to our dealership, you'll know if you've found your next car.
Expert Auto Service and Maintenance
We're not just a Ford dealer near Bethany Beach; we're also your destination for expert service and maintenance. Our service center is here to help you keep your vehicle up to speed. Our skilled technicians will roll up their sleeves and go to work to make sure that your vehicle performs like it did the day you drove it home from our dealership.
At Winner Ford, we're always happy to help drivers like you from Bethany Beach. Contact us today for more information!