Did you know that Dover is the capital of the first state in the US? This city has a lot of rich history that has made it one of the best on the east coast.
Whether you want to soak up some history at the John Dickinson Plantation or the Old State House or you're in town for the Firefly Music Festival, there's plenty to do in Dover. However, getting around is tricky if you don't have a car. Luckily, you don't have to travel all across the state to find a quality vehicle like a Ford.
Online Inventory and Customer Service Professionals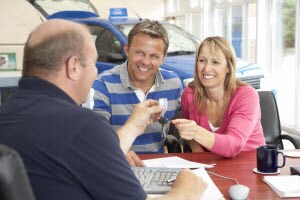 Winner Ford is your go-to Ford dealer in Dover, DE. Even though we're right around the corner, you don't have to leave your house just to get a get a glimpse of our extensive inventory of quality Ford models. Our entire lineup can be viewed from our website. You can check out models like the reliable Ford Taurus, the stylish and commanding Ford Expedition, or the unstoppable Ford F-150. All of these models and more are on our lot.
To streamline your search, we recommend using our search filters. You can tailor your search to fit your needs. You can browse by model, price, fuel economy, and packages. That way all of your specifications will be neatly organized into a list where you can start finding your favorite Ford.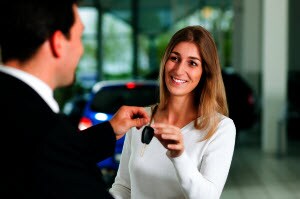 As a Ford dealer in Dover, we know that one of the most important components of your car buying experience is great customer service. Our sales associates are Ford experts. They'll happily guide you around our showroom and lot to introduce you to the latest Ford models in stock. They'll let you know about the different trim levels and the impressive and sophisticated SYNC® system, for example.
When you finally find a potential car, we'll get you behind the wheel so you can feel how it handles on the streets of Dover. The test drive will show you the beautiful interior as well as the vehicle's abilities. By the time you pull back into Winner Ford, you'll know if you've found the vehicle that you've been looking for.
Automotive Experts at Your Service
Whenever you need service, know that we have your back. Our auto repair center is here for you whenever your vehicle needs a little maintenance. Whether it's a simple oil change or a more complicated electrical service, our team of skilled technicians can handle it.
Using the latest in automotive equipment and diagnostic tools, our technicians will find the problem and figure out the solution. They'll even keep you informed of upcoming maintenance. That way you can enjoy driving your Ford for many years and miles.
Winner Ford is located at 591 South Dupont Highway in Dover, DE. Stop in and see how your Ford dealer in Dover can help you.
Have an immediate question? Reach out to us online today!