Georgetown is more than just the county seat of Sussex County, DE. Since it was founded in 1791, Georgetown has become a wonderful and diverse town filled with a plentiful mix of history and culture.
Whether you're a resident or in town for the Georgetown Speedway, you'll need a reliable automobile to get you around this historic town. That's where we come in. At Winner Ford, we're proud to provide our services to this wonderful town.
Vehicle Shopping Convenience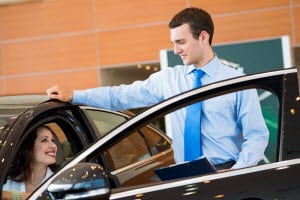 Despite being a Ford dealer near Georgetown, you don't have to drive north just to start checking out the many Ford models we currently have in stock. Whether you're interested in the stylish and sporty Ford Mustang, the fun and exciting Ford Fiesta, or family-friendly Ford Explorer, you can browse these models and many more from the comfort of your home. Our entire inventory is available online, so you can take your time to find exactly what you want in your next car.
We understand that buying a new car is a major decision. We don't take it lightly, and we wouldn't expect you to either. With a major purchase like this, you have to do a lot of research to make sure that you get exactly what you want. That's why we have free research tools for you to use to help you better understand the Ford models we have in stock.
Our vehicle reviews introduce you to your favorite Ford models. You'll learn about the vehicle's abilities, space and comfort, entertainment, and safety. You'll even learn about the sophisticated SYNC® system, which flawlessly combines entertainment and convenience. You may even learn about some cutting-edge technology that will alter your requirements for your next car.
Helpful Staff and Expert Automotive Maintenance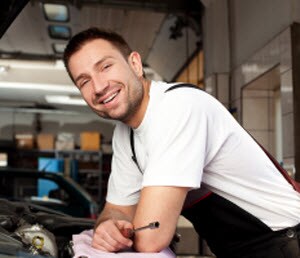 After you've done your research and found your favorite Ford model, you'll want to come to our dealership. As a Ford dealer near Georgetown, we understand that one of the most important parts of your experience is great customer service. Our team of sales specialists is fun, friendly, and experts in their field. They'll happily assist you on your journey to your next vehicle. They'll even go over trim levels and packages so you can get the best version of your favorite Ford.
When you're ready, we'll put you in the driver's seat of your favorite Ford model. When you take it out for a spin, pay close attention to how the vehicle handles and play with some of the features. By the time you bring the car back to Winner Ford, you'll know if you've found your next car.
When your vehicle requires professional assistance, we can help there too. At Winner Ford, our service center is equipped to handle any issue facing your Ford. Our team of highly trained technicians knows their way around Ford vehicles. They'll happily get their hands dirty if it means that you can continue driving your Ford.
At Winner Ford, we're happy to be the go-to Ford dealer for Georgetown, DE, drivers. Contact us today!