Milford is one of the highlights of southern Delaware. Whether you're there to soak up some rich colonial history, stop by the DuPont Nature Center, or grab a pint at Mispillion River Brewery, Milford offers a lot.
However, getting around to the sights can prove a little difficult if you're in the market for a new car. Luckily, Winner Ford in Dover is just a quick drive away.
Extensive Online Inventory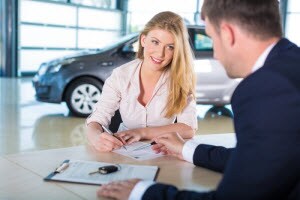 Even though we're a Ford dealer near Milford, you don't have to drive up DE 1 just to see what kind of vehicles we have on out lot. That's why we have an online inventory. It's our way of being convenient and helpful to drivers like you.
From the comfort of your own home, you can casually browse the Ford models on our lot. Whether you're looking for something small and reliable like the Ford Focus, something spacious and accommodating like the Ford Explorer, or something to handle your workload like the Ford F-150, you can browse all of these models and more on our website.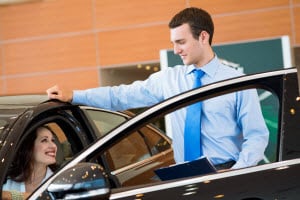 To help you find what you're looking for a little quicker, we encourage you to check out our search filters. They can help you to expedite your search for your next car. You can browse by body style, model, year, and price. That way all of the important components that you're looking for in your next car will be neatly organized in a list where you can start doing your research.
Customer Satisfaction and Expert Automotive Service
As a Ford dealer near Milford, we understand that buying a new car can be a stressful experience. That's why our team goes out of their way to make you feel comfortable when you're on our lot searching for your next car. Our team of sales associates is friendly and knowledgeable. They'll happily answer your questions and provide you with the necessary information so you can make your decision with ease.
Of course, the most important part of the car shopping experience is the test drive. When you finally land on model that piques your interest, we'll put you right in the driver's seat. When you're out on the open road, feeling how the vehicle handles, you'll know whether you're driving next car.
When you join the Winner Ford family, you don't have to stray too far to get expert service on your new car. We're more than just a Ford dealer near Milford because we also have a state-of-the-art auto repair center. Our team of certified technicians uses the latest diagnostic tools and automotive equipment to determine the issue with your vehicle and the best course of action regarding its repairs. Our team will help your vehicle to run as smoothly as it did the day you drove it home from our lot.
Milford Ford Dealer
Stop by Winner Ford in Dover to find your next car or schedule your test drive online. We're always happy to help our neighbors in Milford.