Smyrna, DE, is a quaint town filled with historical places like Belmont Hall, Duck Creek Village, and the Smyrna Historic District, but there's more to this town than historical sites. Whether you're in town hitting up one of the many golf courses or taking a walk on one of the several nature trails, you'll need a quality vehicle to get you around the streets of Smyrna.
Don't worry because you don't have to travel far to find a quality automobile.
Ford near Smyrna, DE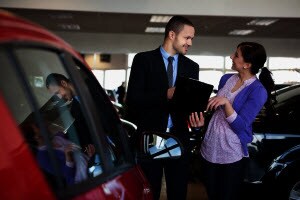 As a Ford dealer near Smyrna, Winner Ford strives to be your ultimate destination for quality Ford vehicles. Even though we're fewer than 15 miles from Smyrna, you don't have to head south just to start your car buying journey. Actually, you can sit on your couch and do it.
Our entire inventory of Ford models can be viewed from our website. You can browse at your own pace while trying to find your next car. Whether you're looking for the spacious and efficient Ford Focus, the authoritative Ford Expedition, or the always reliable Ford F-150, you can view these great models and many more on our website.
We encourage you to use our search filters to speed up your search. You can browse by body style, model, price, and packages. These filters are extremely helpful if you have specific requirements for your next vehicle. You can save a lot of time while finding your next car.
Customer Service Experts
At Winner Ford, we try to be more than just a Ford dealer near Smyrna. That's why we treat the car buying experience differently by going out of our way to be friendly and helpful. Our sales staff are knowledgeable and fun. They'll happily guide you around our lot to show you the latest Ford models in our inventory.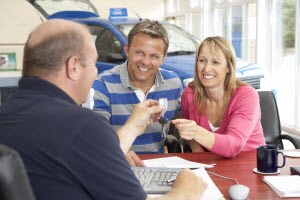 We never want you to feel rushed, but when you're ready for the next step, we'll set you up with a test drive. When you get behind the wheel and take the vehicle on the open road, you'll learn about how it handles and get a glimpse at the interior features. When you put it in park, you'll know if you've just driven your new car.
Automotive Repair Smyrna, DE
Should something happen to your new car, we want you to know that you don't have to stray far from Smyrna for quality service. At Winner Ford, our service center is here for you. Whether you need a simple oil and filter change or a brake line replacement, our team of certified technicians can handle the job so you can enjoy the many benefits of driving your Ford.
Directions to Winner Ford
Winner Ford is conveniently located at 591 South Dupont Highway in Dover, DE. Getting to our Ford dealership from Smyrna is simple. Just head onto DE 1 South and take exit 95 toward DE 10/Camden/Dover.
From there, turn right onto South Bay Road and left at Transportation Circle. Take the first exit after the traffic circle to stay on Transportation Circle, then continue onto Public Safety Boulevard.
Make a right onto US 13 North and you'll see our dealership on the right.
At Winner Ford, we're more than happy to be your Ford dealer Smyrna, DE.