It's a fear all used car buyers share - that the used car they're considering has a hidden problem that will leave them stranded on an abandoned highway at two in the morning. Now, you've got to pay for a tow truck, repairs, your next monthly payment, and a rental car.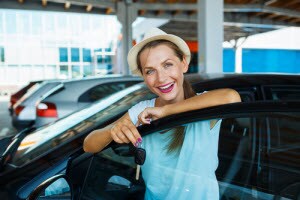 This doesn't have to be you. Do some research and discover how you can spot high quality pre-owned vehicles. Buying a used car that has major problems can quickly have you spending more than the vehicle is worth. But with these helpful tips, you won't have to worry about that.
Don't buy a used car in the Dover, Middletown or Odessa area before reading these tips for buying a used car from Winner Ford.
Tip #1: Request a Vehicle History Report
A used car dealership will be happy to show you the vehicle's history report. If they're not, then turn around and run in the other direction. Also, be weary of private sellers as they have no obligation to make a credible name for themselves as a car seller. Dealerships, are more reliable and easier to reach if you have an issue or concern.
With the history report in hand, you can quickly and easily learn a lot about the car you're considering to buy. From flooding damage to accidents and much more, the vehicle history report is an essential tool for the savvy used car buyer. Overall, drivers who check the vehicle history report are more satisfied with their used car purchases.
One of the benefits of shopping at a used car dealership is the ease of getting history reports. Shoppers interested in getting their own history report can use the VIN to look up the report on CARFAX.
Tip #2: Always Check the Exterior and Interior
Dents, scuffs, you name it. Before buying a used car, make sure to take a close look at the quality of the interior and exterior. A small coffee stain on the carpet might be expected (and easily cleaned) but if the front bumper is scratched and dented, you might want to consider a different vehicle.
Misaligned panels are another thing to look out for when inspecting the vehicle. These can be an indication that the car was involved in an accident and may have problems down the road.
While looking at the exterior, be sure to take a look at the tires as well. Are they new or do they look worn? What's the tread depth? Unusual or questionable tire tread should be noted. Ask if the car received routine tire rotations. Skipping tire rotations can result in damage to the tire's structure.
Next, get behind the wheel and look around. Does the interior have any problems? Ask for the key and turn on the car. Make sure that all the dashboard warning lights turn off after their initial check. If any lights don't turn off, you'll need to have the vehicle inspected before going further. Finally, be sure to test out any dials, switches, and other features to make sure everything works the way it should.
Tip #3: Know How to Take a Proper Test Drive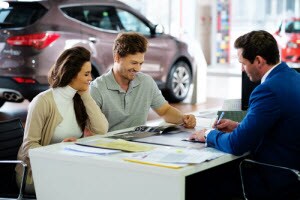 During the test drive is when drivers will be able to see how the vehicle handles and responds. This is also where a lot of drivers make the mistake of going too easy on the car they're testing out. Try to do all the normal functions of daily driving. Accelerating to speed, braking, turning left, right, backing up, etc. You'll be able to tell pretty quickly if there's a mechanical issue.
Tip #4: Negotiate Before You Sign
REMEMBER: It's vital to have the car inspected by a professional technician. They can verify the overall condition of the vehicle and it's parts. Ask them for a summary of their findings and any associated repair costs.
At this point, you can begin with the negotiation process. Take into account any concerns you had with the history report, test drive, or expert inspection.
What's the point in doing this? It can help lower the price of the car - assuming you're still interested in buying it.
Your Destination for High Quality Used Cars
Now that you've got these tips for buying a used car, you can start browsing for a pre-owned vehicle.
If you're located near Dover, Middletown and Odessa, head to Winner Ford for a large inventory and great deals on quality pre-owned vehicles. By choosing our dealership, you'll know the vehicle you're buying is in great shape.