Whether you're visiting the beach, in town from the Cape May-Lewes Ferry, or visiting the Zwaanedael Museum, you're going to need a car to get around Lewes, DE. But you don't have to scour the entire state just to find a quality vehicle. You just have to look north to Winner Ford.
And you don't have to leave the beautiful city of Lewes to start the journey to find your new car. You can start today from the comfort of your home.
Ford near Lewes, DE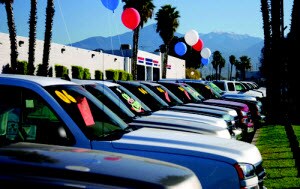 As a Ford dealer near Lewes, we believe that convenience is one of the most important aspects of your experience buying a car.
At Winner Ford, our entire inventory is available for viewing on our website. You can get a glimpse at models like the fun and efficient Ford Fiesta, the accommodating Ford Explorer, or the powerful Ford F-150.
Free Research Materials
Not only do we offer convenience with your car browsing, we take it one step further with our free research tools. As your Ford dealer near Lewes, we understand that buying a new car is a heavy decision that requires a lot of research and consideration. That's why we have an entire library of Ford vehicle reviews.
These articles give you an inside look at the vehicles on our lot. You'll learn about the vehicles' abilities, safety features, and even the sophisticated SYNC® system. This system blends entertainment and convenience while adding to your driving experience. These articles will help you when it comes time to make a decision.
Customer Service Experts
 We try to be more than just a Ford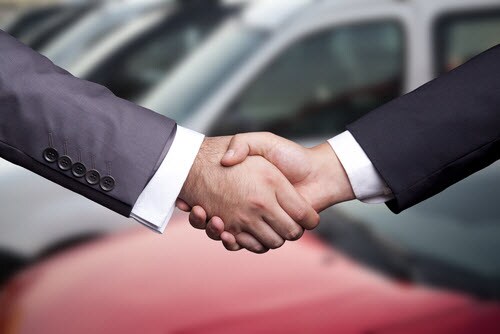 dealership near Lewes when it comes to customer service. Our team goes out of their way to help the visitors on our lot. All of your questions will be answered while you're being introduced to the latest vehicles in the Ford lineup. Our team will even provide you with the necessary information about trim levels and package options.
After you've landed on a model that piques your interests, we'll go the extra mile and put you right the driver's seat. The test drive is one of the best forms of research because it puts you behind the wheel. You'll get to see how the vehicle handles on the road while getting a closer look at the interior features. The test drive will help to solidify your feelings about the car.
Talented Technicians at Your Service
At Winner Ford, our service center is here for you. Whenever you need simple or complex service, our doors are open to you. Our team of certified technicians, using state-of-the-art tools, can help to identify any problem with your vehicle and find the solution. They'll help your vehicle to perform as well as it did the day you drove it from our Ford dealership to Lewes.
At Winner Ford in Dover, we're more than happy to help drivers like you from Lewes. Contact us today!