Welcome to the Winner Ford car review library. These Ford reviews are free for our drivers in the Dover, Middletown, and Odessa area to use to make their vehicle search easier. As a Ford dealer, we try to educate our customers about the vehicles on our lot so they can make their decision with ease. These articles are meant to show drivers like you the many features and abilities of the Ford vehicles in our inventory.
2018 Car Reviews
2018 Car Reviews
2018 Ford EcoSport Review
2018 Ford Edge Review
2018 Ford Escape Review
2018 Ford Expedition Review
2018 Ford Explorer Review
2018 Ford F-150 MPG
2018 Ford F-150 Review
2018 Ford F-150 Towing Capacity
2018 Ford F-150 Award Review
2018 Ford F-250 Review
Ford Fiesta MPG
2018 Ford Focus Interior Review
2018 Ford Focus Review
2018 Ford Focus MPG
2018 Ford Fusion MPG
2018 Ford Fusion Review 
2018 Ford Fusion Interior Review
2018 Ford Mustang Review
How Are These Car Reviews Helpful?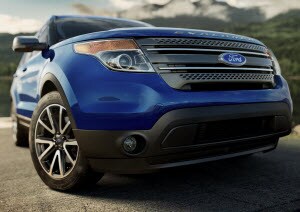 Searching for a new car can be stressful because it's a major decision that you can't make blindly. You have a lot of research ahead of you. These car reviews help you streamline the process by giving you the important information about the vehicles that we have in stock. You'll learn about the engine abilities, space and comfort, and safety features.
These articles show you the ins and outs of our most popular Ford models. You'll even get to learn about the sophisticated SYNC® system, a feature that can be found in most Ford models. This system adds a little ease, entertainment, and convenience to your driving.
Do I Need These Ford Reviews?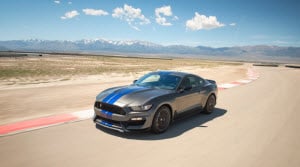 You don't have to read these car reviews, but they can be extremely helpful when you're trying to decide on your next car. When you're in the market for a new vehicle, you're probably making a list of your potential cars. These articles simply educate you about Ford models. After reading some of these vehicle reviews, you can start crossing some cars off your list.
These articles may even show you some features that you didn't know about. These could be driver-assisting technology or helpful infotainment systems. Now that you know about them, they may alter your requirements for your next car.
Lastly, these car reviews will help to prepare you for the best part of the research process: the test drive. When you're out on the road in a new car, you want to know a little bit about it so you can really experience the drive. When you get behind the wheel, you'll feel like an expert, all because you learned a lot with our vehicle reviews.
If you have any more questions, contact us at Winner Ford. We're always happy to help educate our drivers in the Dover, Middletown, and Odessa area.