Did you know that Milton, Delaware, was first settled in 1672, but wasn't officially called "Milton" until around 1807? Today, Milton attracts a lot of visitors due to the Broadkill River and the wildly popular Dogfish Head Brewery. As a town, it's a great place to live with its picturesque streets and its small-town charm. Milton even features Delaware Route 5, which provides easy access to the southern shore points.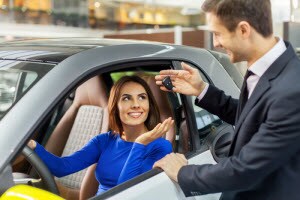 While this town certainly offers a lot to its residents and visitors, it can actually be quite tough getting around if you don't have a car. If you're looking for a great car from a respectable dealer, you can rest knowing that there's a Ford dealer near Milton at Winner Ford.
Locating Your Next Ford near Milton, DE
Even though it's pretty convenient to have a Ford dealer near Milton, you don't have to travel to our dealership just to see what kind of models we have in our current inventory. You can find that out and save yourself the trip by checking out our inventory on our website. It's there you'll get to catch a peek at models like the agile Ford Edge, the efficient Ford Fusion, or even the prolific Ford F-150, along with many other great models.
Make an Informed Choice
While finding the right Ford dealer near Milton is important, choosing the right Ford model is equally as important. Picking out your next car is a major decision you need to make wisely. To help you make the right decision, we've compiled an entire library of informative research tools that are free for you to use to help you make the right decision towards your next car.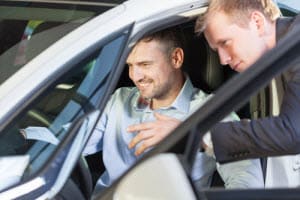 Our vehicle reviews are a good place to start because they're a great introduction into some of your favorite Ford models. They'll highlight the important consumer-centric qualities of the vehicle like its engine performance, interior comforts, amenities, and safety. Our vehicle comparisons are helpful if you're considering multiple vehicles. These articles draw comparisons from your favorite Ford models to similar vehicles from different brands to show you which one has more to offer.
Get Behind the Wheel of a Ford near Milton
Reading about a vehicle you're interested in can be very informative, but nothing beats getting behind the wheel and experiencing it for yourself. When you arrive to Winner Ford, let us know which model is the one you're after. We'll gladly schedule you a test drive so you can experience it yourself.
When you're out in the vehicle, you'll be able to gauge how it performs. You'll even get a great view of the interior styling and some of the impressive features. On your journey back to Winner Ford, you'll think about the vehicle, and you'll determine whether you've just taken a ride in your next car.
At Winner Ford, we're proud to offer a variety of our services to drivers from Milford. Stop in and see us soon!