Rehoboth Beach, DE, is home to beautiful sandy beaches, summertime fun, and some of the highest water quality in the country. This resort town offers a lot to its visitors and residents.
Getting to and from this great beach town can prove difficult if you need a vehicle, though. But don't worry, you don't have to cut your vacation short just to start searching for your next car. You can do that today without even having to head to our Ford dealership from Rehoboth Beach.
Ford near Rehoboth Beach, DE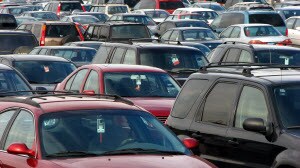 From the comfort of Rehoboth Beach, you can casually browse our inventory on our website. Our doors may close every night, but our digital showroom is always open. You can get a glimpse at models like the popular Ford Fusion, the agile and spacious Ford Edge, or the work-friendly Ford F-150 Super Duty. All of these models and more can be viewed on our website.
To speed up your search, you can utilize the filters to find what you're looking for quickly. You can browse by model, fuel economy, engine, and body style. The important specifications of your next vehicle will be streamlined to deliver everything you're looking for. You can save yourself countless hours with these search filters.
As a Ford dealer near Rehoboth Beach, we understand that buying a new vehicle isn't a simple decision. You need to do research, and we're happy to help you with that.
On our website, we have a large collection of Ford vehicle reviews. These articles will help to acclimate you to the Ford models on our lot. You'll learn about a vehicle's features and abilities. Reading these reviews will not only help you learn more about the Ford models, but you'll also work your way toward finding your favorite one.
Friendly Staff and Expert Service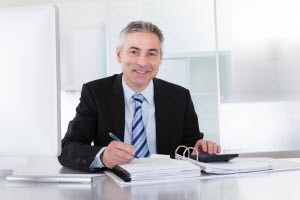 When you go to find a new car, one of the most important, but also overlooked, aspects is great customer service. We try to be more than just a Ford dealer near Rehoboth Beach by supplying our visitors with the best service possible. Our sales team goes out of their way to provide a helpful and fun experience for our customers.
While giving you a tour of our lot and showroom, our team will provide you with the best possible information to help you make a decision. Of course, one of the best ways to decide on your next car is with a test drive. When you're behind the wheel, you'll see how it handles and know if it's the car for you.
Another thing we're happy to provide is great automotive service. Our service center is here to help you keep your vehicle in the best of shape. Our team of skilled technicians, using the latest in automotive maintenance technology, can help to bring your vehicle up to speed so you can enjoy driving it for the years and miles.
At Winner Ford, we're proud to serve drivers in Rehoboth Beach find their next car and keep it in shape. Contact us today!