If you're the proud owner of your very own Ford, and want to keep it in great shape, you should keep up with the factory-recommended maintenance. Knowing the different types of services your vehicle needs, or even when those services need to be performed is tricky. That's why we at Winner Ford have compiled this maintenance schedule library. These guides are free resources for our drivers in the Middletown, Odessa, and Dover area who want to keep their Ford lasting the years.
Ford Edge Maintenance Schedule
Ford Escape Maintenance Schedule
Ford Explorer Maintenance Schedule
Ford Focus Maintenance Schedule
Ford Fusion Maintenance Schedule
Ford Mustang Maintenance Schedule
Our Ford Maintenance Schedules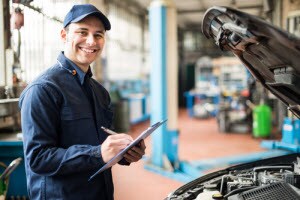 Our Ford maintenance schedules go over the necessary services you'll need to have performed on your vehicle over its lifetime. Some of these services include oil changes and inspections, but there are other services like a fluid flush and belt replacements that don't occur too often. Knowing the services ahead of time will help you know what kind of condition your vehicle is in.
These maintenance schedules are organized in a way that's easy to follow. They'll have the services listed that corresponds with a certain mileage. Our maintenance schedules are broken into mileage intervals rather than time. Time can be a confusing benchmark when referring to your vehicle's maintenance because not everyone drives the same way. Mileage is just an easier form of measurement.
The Benefits of Routine Maintenance
There are numerous benefits to keeping up with your vehicle's maintenance schedule. Your engine and vehicle will receive the necessary care and attention that will help it perform at its best and most efficient. Continuing these services can actually increase the lifespan of your vehicle, and you'll get more years and miles out of it.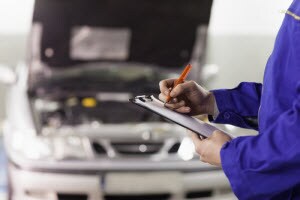 Another huge benefit to keeping up with maintenance is staying ahead of any automotive issues. When you take your vehicle in regularly, a certified technician will be able to spot a minor issue early on. If left unchecked, this issue could've developed into a major problem that would result in lengthy and costly repairs. By having your vehicle serviced regularly, you'll save yourself the money and agony of having a major automotive issue.
Getting Your Ford Serviced in Dover, DE
Once you're aware of your Ford's specific maintenance schedule, you'll want to keep an eye on your odometer so you can be ahead of your service. Then, you can contact us and we'll gladly help you keep your vehicle in the best of shape. It'll perform like it did the first day you drove it home.
To get started, simply look below and locate your specific Ford model. Click the link and learn all about the many services that will help your Ford last the years.
At Winner Ford, we're always happy to help our drivers in the Middletown, Odessa, and Dover area. If your vehicle is in need of maintenance, schedule your service online today!